Use AI to manage complex work easily in 2023.
In this post, we'll take a look at three best tools to help you reach your goals faster. Whether you're a solopreneur, a small team, or a large enterprise, these AI-powered task management tools offer a range of features and functionalities that can make managing complex work a breeze. They can help to prioritise tasks, automate workflows, and even suggest tasks based on your work habits.
monday.com
~ A platform built for a new way of working.
monday.com is an AI-powered all-in-one work system that streamlines tasks, processes, and time management. With customisation boards, groups, columns, and items, it fosters a transparent work culture and simplifies project management for teams of any size.
Its drag-and-drop functionality and colour-coded labels make it easy to use and visually organised. You can create your own board, add team members, and delegate tasks by assigning team members to each item.
With monday.com, you have full visibility into who's working on what, what's in progress, and what's waiting for approval. Each item has a dedicated communication space for feedback, approvals, file sharing, and updates. The platform's work allocation feature enables you to balance team members' workloads and reallocate or reschedule to meet project deadlines. It's useful for various industries, including sales, marketing, recruitment, video production, construction planning, event management, and more.
Monday pricing per month (billed annually):
Individual – $0
Basic – $33
Pro – $66
Enterprise – available upon request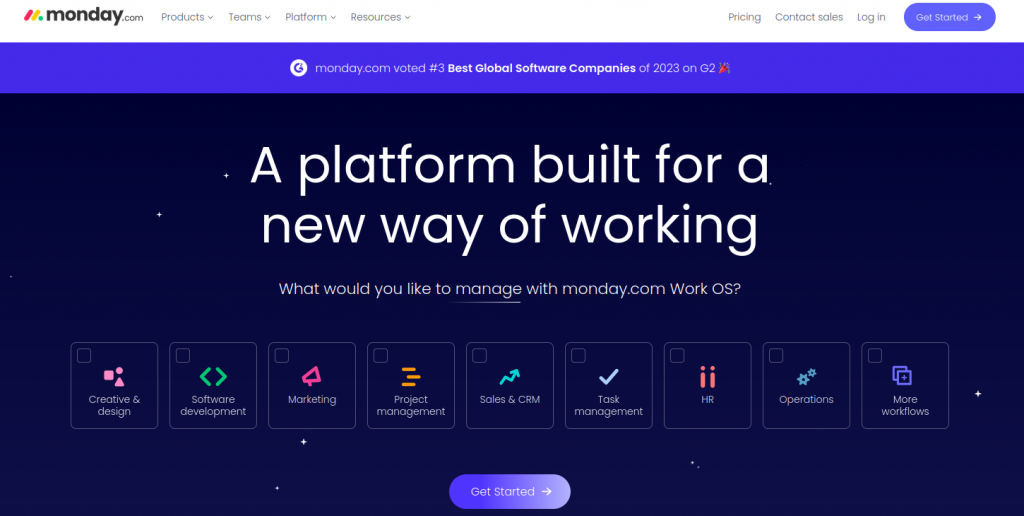 Notion
~ Your wiki, docs, & projects. Together.
Notion is a popular project and workflow management tool renowned for its customisation capabilities. It has a Notion AI add-on, powered by GPT-3 technology, which can act as a personalised assistant, providing a range of functionalities. With Notion AI, you can quickly get a recap of your research proposals, meeting notes, or product specs. It can also help you brainstorm ideas for your article or startup, and pull from millions of examples to craft a rough draft that you can edit and refine. Additionally, it has a built-in spell check and grammar correction feature and can easily convert written content into another language.
Notion pricing per month:
Free – $0
Plus – $8-10
Business – $15-18
Enterprise – available upon request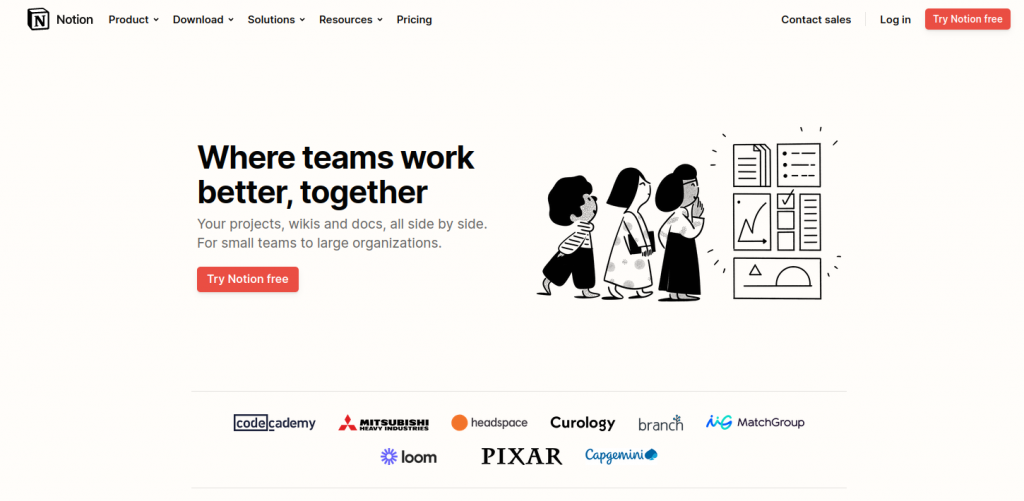 Asana
~ The best platform for cross-functional work.
Asana is a highly adaptable content management system that streamlines projects and organises tasks for companies of all sizes. Its features, including project templates, customisable task lists and boards, project hosting, and sub-task creation, are designed to increase workflow efficiency. Asana's AI task management tools enable users to customise lists, boards, and entire projects. This makes breaking down projects into tasks and sub-tasks much more manageable and easier to navigate.
Asana is a versatile platform used for various business needs, including marketing campaign planning, process optimisation, personal growth, product road-map creation, agile project management, and many more.
Asana pricing per month:
Basic – $0
Premium – $14.99-18.39
Business – $33.99-41.49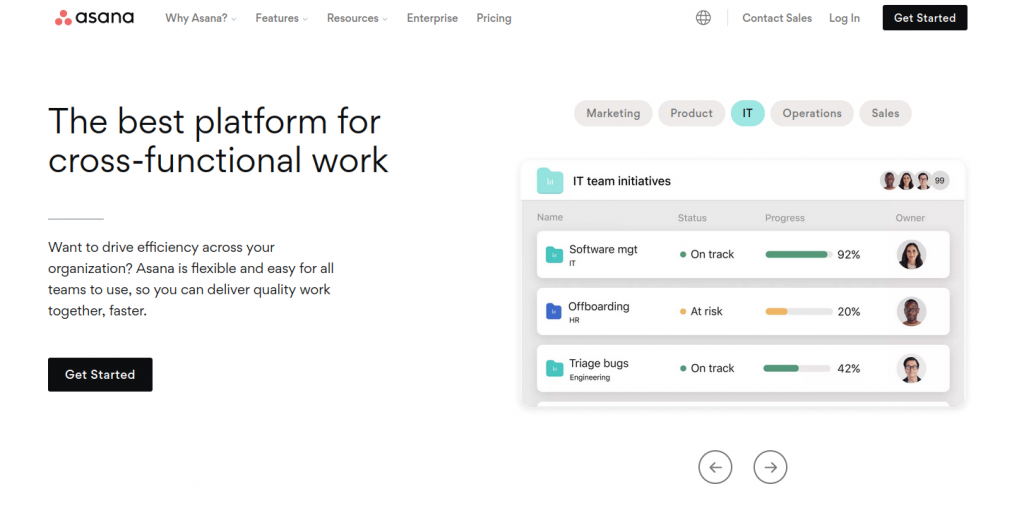 By incorporating AI into your workflow, you can save time, increase efficiency, and achieve your goals faster.
AI-powered task management tools can help you manage complex work easily, prioritise tasks, and automate workflows. These three popular tools – monday.com, Notion, and Asana – offer a range of features and functionalities that can help boost your productivity. Give these AI-powered task management tools a try and see the difference for yourself.